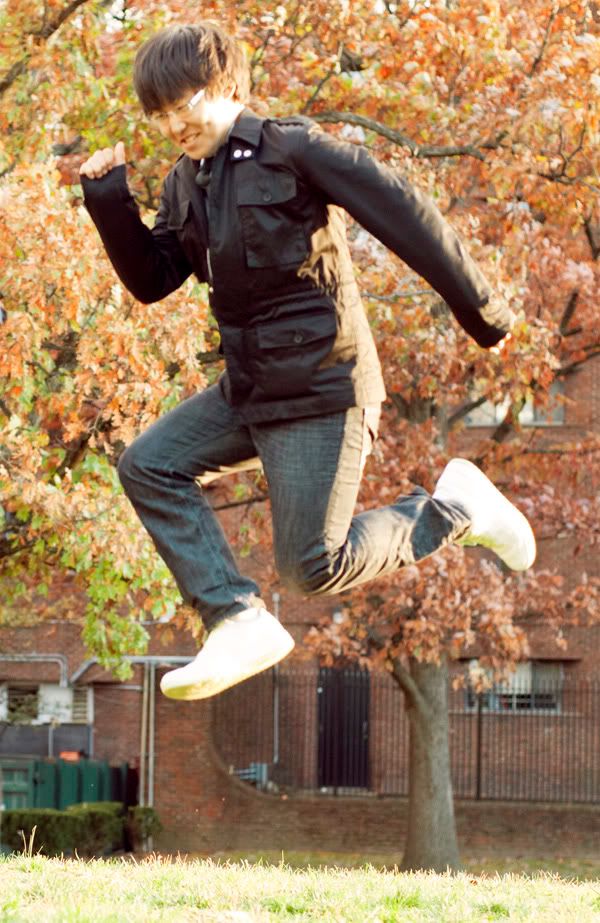 HERROO everyone! I'm Charley (the other half of Jing & Charley)! Since Jing had a funny picture as her first one, I thought I'd contribute one of my own (not gonna lie, it took us ten tries to get this one and it still doesn't look like I'm running in the air…eh close enough).
Anyways, once again, welcome to our blog! This is actually the second fashion-related blog that I've written for, the first one being the now defunct the3st.com. However, this is the first time that I've done a personal style blog with a focus on outfits, so I'm basically completely new to this. (Be nice!)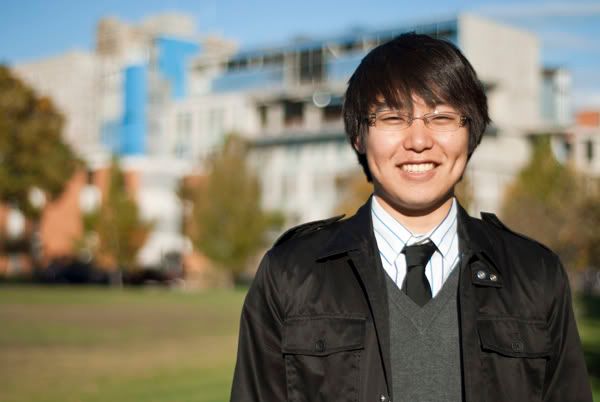 When I think about it, I guess I really got into the whole fashion scene once I entered college. I just found the entire industry to be fascinating with its wide range of personalities and the unique marketing aspects of it (there's that pre-professional focus in me coming out…sigh). I figured, what other way to find out more about an industry than write about it constantly aka blogging?? Plus, I just looove the blog community. =]
The one thing I don't like about winter is how people just resort to giant north face jackets and ugg boots (for girls at least, they just remind me of mutated Teletubby feet especially when they're color...). I will admit that I do tend to bum out sometimes when I'm lazy, but my favorite thing about winter is that there are so many more options for outfits! It's hard to layer in the summer since it's so friggin hot, but in the winter you can do whatever as long as it's warm!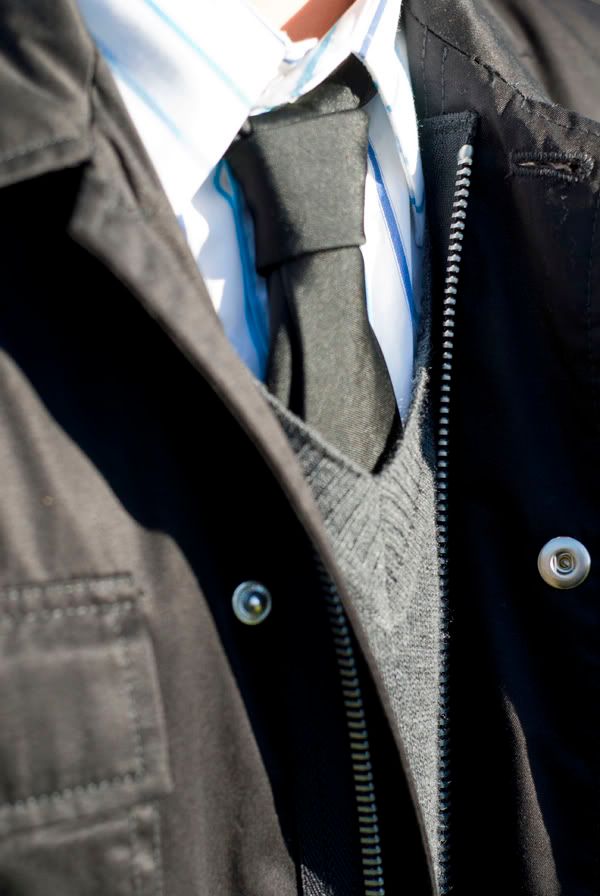 This outfit is actually one of my favorites! I like to call this my fashion brand whore outfit (I swear I'm not a brand whore though). Even though it is "high-end", I still consider it as smart casual and not over the top, or at least I hope so… The layering is really what makes the look in my opinion as without the sweater vest, it'd probably look a bit too formal. And I also love how the shininess of my jacket matches my tie (horray for shiny things!)
Speaking of shiny things…if you also like shiny things, this last picture is just for you! I love watches that can act as conversation pieces, and all of Nooka's watches are definitely eye catching and interesting. The other accessories are Jing's and another one of our friend's (it's also a sneak peak into our next post!!).
Jacket: Marc Jacobs
Sweater Vest: Y3
Shirt and Jeans: Express
Tie: Thrifted
Sneakers: McQueen for Puma
Watch: Nooka