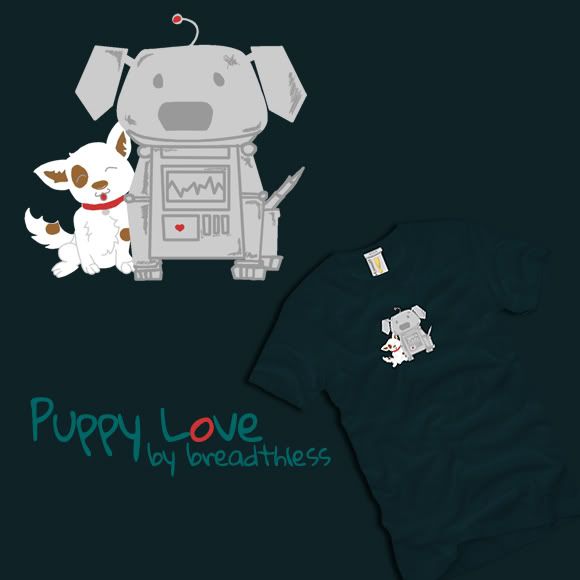 Hi everyone! Just a quick update! I entered this t-shirt design competition at
shirt.woot.com
on Friday. My entry can be found
here
. And yes, breadthless is me!
For those of you who have never heard of shirt.woot, it's a site that sells one original graphic t-shirt a day (one design...not just...one shirt). So usually the shirts are designed by shirt.woot's designers, but the cool thing about the site is that every week, there's a competition (they call it a derby) where anyone can submit a t-shirt design based on a theme chosen by shirt.woot. Voters determine the top three designs and on Friday, Saturday, and Sunday, the top three designs are printed and sold. So the first place design is printed and sold on Friday, and the second on Saturday, and the third on Sunday. :) It's pretty neat!
So what I'm getting at is I'd really really reallyyy appreciate it if you guys would vote for me :) To vote, you need to have an account, and you need have bought a t-shirt from
shirt.woot.com
or an item from
woot.com
(the main site which has one product deal a day) before. Voting closes on Wednesday, so make sure you vote before then! Even though my design is far from winning, I'd like to see how far it goes! And if you can't vote, I still encourage you to go check the site out, they have quite a lot of incredibly adorable designs. Also, I have a question for everyone, do you think wearing graphic t-shirts has become completely unfashionable? I feel like every fashionista outgrew graphic t-shirts in middle school, but I still find them so much fun to wear!
Have a lovely week <3